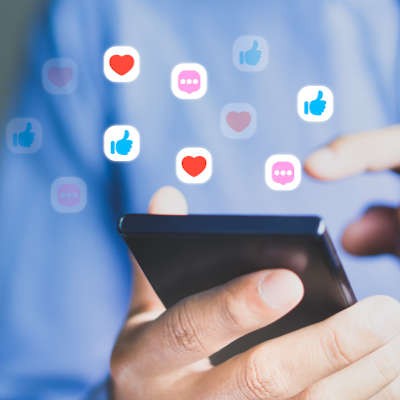 Social media platforms have proven their worth as a communication tool and advertising platform… something that many political campaigns are embracing with an election looming. As a result, many people have found their feeds cluttered with campaign ads. The thing is, the ads aren't always welcomed on a platform that many use to keep up with friends and family—even less so if the content doesn't align to their political views.
Fortunately, there are ways that you can see fewer of these ads on your Facebook and Instagram feeds.
This capability was included as a part of Facebook's overarching campaign to promote a more fair election, which also features the platform's new information center. First deployed in June, this feature gives a user the capability to block all advertisements from candidates, Super PACs, and other organizations that feature social, political, or electoral topics.
If an advertisement needs to disclose that a group or interest funded the ad, a user can prevent it from appearing as they scroll.
How to Disable Certain Ad Topics
Facebook and Instagram each offer the capability to disable ads from a variety of topics from appearing on your feed, including politically-motivated messaging.
Facebook
Adjusting your ads on Facebook is simple. Navigate to Settings & Privacy on either the application or the website, and from there, follow Settings > Ads > Ad Preferences > Ad Topics. There, you'll see the different ad topics that you can deactivate, minimizing the ads that display for these topics.
If you come across an ad as you're browsing your Facebook feed, you can also take action from there. Political ads should have a tag in the top-right corner that states the ad came from a Confirmed Organization. Clicking on that tag will show you who it was who paid for the ad, why you're specifically seeing the ad, and again, the option to see fewer ads surrounding the topic.
To learn more about Facebook ads, check out the official documentation.
Instagram
As Instagram is owned by Facebook, the process to minimize the ads you see is quite similar. From your Instagram account, go to Settings, Privacy and Security, and tell Instagram which topics you want to See fewer ads for.
You can also deactivate ads mid-stream, by selecting Paid for by and then See fewer ads like this.
Find out more about Instagram advertisements here.
Don't forget to subscribe to our blog for more handy IT tips!