24 x 7 Remote Help Desk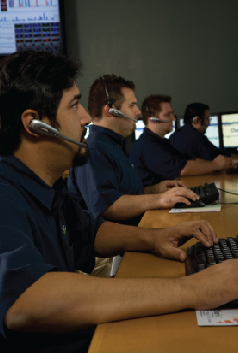 Provide all-you-can-eat 24x7 Help Desk Support to your end-users for just dollars a month per user.
Give your users access to experienced Help Desk support 24x7, and allow them to get their work done faster. Worry-free IT support empowers your users to resolve technical issues they experience without billing your organization more.
Your end-users' time is best spent working for your organization, not managing IT issues. We make it simple by offering fast and reliable 24x7x365 remote support for your users.
Expert, Wide-Ranged Tech Support for Small and Medium-sized Organizations.
The Bardissi IT 24 x 7 Help Desk supports all kinds of issues for Windows-based Desktops and supported applications.
We also provide support for desktop peripheral hardware (as long as it isn't a physical hardware issue), Exchange and Active Directory administration, troubleshooting, and much more. Now your end-users don't need to worry about racking up bills whenever they need support.