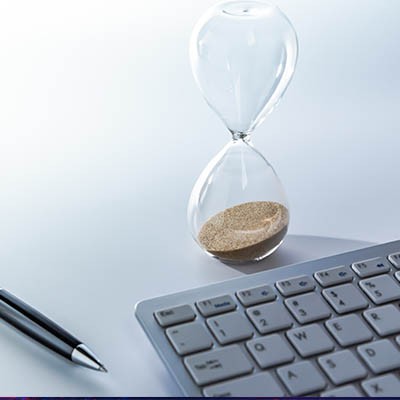 If you are still using the Windows 7 operating system for your business, you probably have looked into upgrading. If you haven't you only have about a month until Microsoft officially retires the OS. As a result, you will need to make a plan to keep your business' IT supported while you find a solution.
January 14, 2020
Windows 7 was launched in October 2009 and has been one of Microsoft's most effective operating systems for end users. This is the date that Microsoft has selected as the final day they will support Windows 7. After January 14th, all computers running the OS won't receive technical assistance from the Microsoft development teams, software patches, and any other updates that are provided for all of Microsoft's supported titles.
Why Shouldn't You Run Unsupported Software?
Software that is left unsupported is a threat to your business' information systems and, most specifically, the data that you keep stored on your organization's computers and computing network. A data breach can really make a huge mess for network administrators and for decision makers. It can result in data exposure, downtime, and other detrimental situations for your business.
What are Your Options?
Upgrade to Windows 10
With so little time left in order to make a full-scale change, you really need to consider some alternative routes to keep your IT working for you while you work out what exactly you are going to do. The first thing you can do is to just upgrade your workstation to Windows 10, and upgrade your mission-critical software to versions that work with Windows 10. Windows 10 requires at least a 1 GHz processor, 2 GB of RAM, and 20 GB available on a hard drive, so it isn't all that big of a jump from the hardware Windows 7 runs on.
Extended Support
For the organization that knows they cannot upgrade away from Windows 7 fast enough to make it work, Microsoft is offering a costly extended support package that will be available for all Windows 7 Pro and Windows 7 Enterprise customers with volume licensing through January 2023. Many businesses that use Microsoft Windows will not qualify, but if yours is one of the rare ones that will, the costs for Enterprise will be $25 per device from 2020-2021, $50 per device from 2021-2022, and $100 per device from 2022-2023. The cost of support for Pro versions will be double that.
There are, at this moment no plans to support this software after 2023.
Microsoft 365
If your business is looking for an option that will provide you a quick upgrade to Windows 10, as well as use of cloud-resources like Microsoft Office 365, Outlook, and OneDrive, Microsoft now offers the Microsoft 365 Bundle. Available in enterprise, business, and education platforms, the cloud-based bundle provides users with Windows 10, the productivity and storage applications in Microsoft Office 365, and the security and control settings needed to get the most out of the subscription service. Paid by the user, per month, major hardware upgrades can be tabled or done incrementally, allowing a business to pay as they go until they get to where they want to be.
If you need help with any of your software management needs, don't hesitate to call Bardissi Enterprises today at (215) 853-2266.