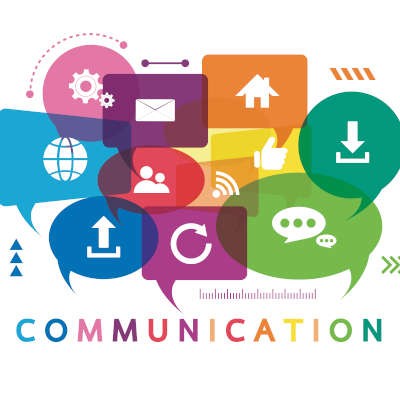 People are known to consider good communication as the foundation to forging and maintaining successful relationships. For businesses, this couldn't be more true. Solid communications both in the operations of a business and with its customers can set it apart from other businesses that are trying to do the same things. This month, we thought we'd take a look at how small businesses can build a successful communications strategy that allows them to thrive in today's competitive marketplace.
Solid communications help businesses avoid major problems such as confusion in strategy, internal conflicts, and customer confusion. They can keep a workplace from being a place of frustration and can have a marked effect on a company's ability to build a culture that people want to work in. Let's take a look at four tips your business can use to improve its communications.
Actively Attempt to Limit Distractions
Not everyone is a great communicator, mostly because many of us aren't great listeners, especially at work. How many times have you engaged someone at your job, but they are too distracted with work, or worse yet, their phone? It may feel like there are an endless list of tasks to accomplish, but if you slow down long enough to actually listen to someone it can improve efficiency, progress and help build trusting workplace relationships.
Seek Out Information Before Meetings
If you are waiting for your scheduled meetings to get the information that will help you do your job more effectively, you are falling behind. Meetings are not the best forum to get the crucial information you need because they typically have a theme, and many people won't speak their minds in a group setting. Prioritize communications where people don't already have their defenses up and you'll get more.
Ask Questions Often
If you go about assuming that you have all the information you need, you're sure to be missing out on important data. One problem that many people have at work is that they only start asking questions when they absolutely need answers. If you proactively and calmly ask coworkers questions that will help you do your job better, you'll improve your ability to avoid confrontation; a morale killer at any job.
Use Your Tools
Today, there are dozens of ways to communicate, which can actually become a problem. The business may use one tool and your team may use another. This can get confusing. Choose a static tool to use for all of your business communications and stick to it. Today there are collaboration apps with multiple integrations that can be extraordinarily effective to improve the communication around your business.
To get where you want to go professionally and to help your company succeed you will need to master your communications strategies. If you would like more information about communications tools such as VoIP, video conferencing, productivity suites, hosted email, or collaboration tools, give us a call at (215) 853-2266 today.